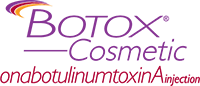 Botox Injections
If you're tired of looking in the mirror only to see pesky fine lines, crow's feet, and wrinkles staring back at you, then you might be a candidate for Botox injections from Dr. John Poser, a board-certified plastic surgeon. Botox is a non-surgical procedure that is completed in just a few minutes, making it a practical and convenient way to reduce the appearance of wrinkles and fine lines. Contact Dr. Poser's office for more information.
How Does Botox Work?
Botox injections involve the use of various medications that rely on numerous kinds of the purified protein created by clostridium botulinum toxin. The composition of the injection interferes with the muscle contractions that occur when facial expressions, such as a frown, are made. Dr. Poser skillfully targets the muscles responsible for facial contractions that create fine lines and wrinkles. When the intended muscles are injected, they lose the ability to contract, which helps smooth out and minimize the appearance of wrinkles and fine lines.
People frequently use Botox injections to diminish frown lines, crow's feet, and brow furrows. Botox is effective for the treatment of dynamic wrinkles, which are wrinkles that occur due to facial expressions and develop naturally with age. For patients with deep dynamic wrinkles, Dr. Poser may suggest a combination of Botox and dermal filler injections, such as Juvéderm, as an effective treatment plan. Static wrinkles, such as wrinkles that are permanently on the face are not addressed with Botox injections.
Does Botox Treatment Hurt?
Botox injections are an easy and straightforward Gainesville cosmetic procedure. The majority of patients note only minor discomfort with their injections. Anesthesia isn't necessary for Botox treatments, and the process is quick and requires no downtime. If patients so desire, other injectable enhancement treatments, such as Juvéderm Voluma XC, may also be administered in conjunction with Botox for an additional boost in volume.
Results Of Botox Cosmetic Treatments
When a patient schedules Botox injections in Gainesville, they can expect a quick and convenient solution to minimizing wrinkles. Patients will notice a reduction in wrinkles and fine lines between three and seven days after treatment as it takes time for the facial muscles to "freeze." Patients can expect to see full results after two weeks. Patients should stop using anti-inflammatory drugs and aspirin for two weeks prior to their procedure.
Avoiding these types of medication often helps minimizes bruising. To maintain a smooth, youthful appearance, patients may wish to schedule recurring appointments, as Botox typically lasts three to six months. If you choose to forego future Botox appointments, muscle function will begin to return and the wrinkles that coincide with facial expressions will again be present. Contact us to schedule a consultation with Dr. Poser today.
Botox Injections Risks
While the risk of complication regarding cosmetic injections is minor, a small portion of patients may experience side effects of Botox treatment. Complications associated with Botox treatments include allergic reactions; muscle stiffness; a headache; shortness of breath; facial asymmetry; drooping eyelids; and difficulty swallowing.
Candidates For Botox Injections
Botox injections are an excellent way to revitalize your appearance, but they're not suitable for all patients. Individuals who have neurological disorders are advised against receiving Botox injections. This also applies to women who are pregnant or nursing. Otherwise, patients over the age of 18 in good health are eligible for Botox. Dr. Poser will verify candidacy for this treatment during a consultation where your skin, concerns, and aesthetic goals will be assessed.
Choose The Right Plastic Surgeon
For patients who desire a youthful, wrinkle-free face, a Gainesville cosmetic surgeon, such as Dr. Poser, can safely and skillfully administer Botox treatments to restore the appearance of youthful, wrinkle-free skin. Regarded as one of the foremost plastic surgeons in Gainesville, Dr. Poser is board-certified and has been active in the medical field for over three decades. Contact us today to schedule your Botox cosmetic treatment.
BOTOX® Cosmetic (onabotulinumtoxinA) Important Information
Approved Uses BOTOX® Cosmetic is a prescription medicine that is injected into muscles and used to temporarily improve the look of both moderate to severe crow's feet lines and frown lines between the eyebrows in adults.
IMPORTANT SAFETY INFORMATION BOTOX® Cosmetic may cause serious side effects that can be life-threatening. Call your doctor or get medical help right away if you have any of these problems any time (hours to weeks) after injection of BOTOX® Cosmetic: * Problems swallowing, speaking, or breathing, due to weakening of associated muscles, can be severe and result in loss of life. You are at the highest risk if these problems are pre-existing before injection. Swallowing problems may last for several months * Spread of toxin effects. The effect of botulinum toxin may affect areas away from the injection site and cause serious symptoms including loss of strength and all-over muscle weakness, double vision, blurred vision, and drooping eyelids, hoarseness or change or loss of voice, trouble saying words clearly, loss of bladder control, trouble breathing, trouble swallowing. If this happens, do not drive a car, operate machinery, or do other dangerous activities The dose of BOTOX® Cosmetic is not the same as, or comparable to, any other botulinum toxin product. There has not been a confirmed serious case of spread of toxin effect when BOTOX® Cosmetic has been used at the recommended dose to treat frown lines, crow's feet lines, or both at the same time.
Serious and/or immediate allergic reactions have been reported. They include itching, rash, red itchy welts, wheezing, asthma symptoms, or dizziness or feeling faint. Tell your doctor or get medical help right away if you are wheezing or have asthma symptoms, or if you become dizzy or faint. Do not take BOTOX® Cosmetic if you: are allergic to any of the ingredients in BOTOX® Cosmetic (see Medication Guide for ingredients); had an allergic reaction to any other botulinum toxin product such as Myobloc® (rimabotulinumtoxinB), Dysport® (abobotulinumtoxinA), or Xeomin® (incobotulinumtoxinA); have a skin infection at the planned injection site. Tell your doctor about all your muscle or nerve conditions, such as amyotrophic lateral sclerosis (ALS or Lou Gehrig's disease), myasthenia gravis, or Lambert-Eaton syndrome, as you may be at increased risk of serious side effects including difficulty swallowing and difficulty breathing from typical doses of BOTOX® Cosmetic. Tell your doctor about all your medical conditions, including: plans to have surgery; had surgery on your face; weakness of forehead muscles, such as trouble raising your eyebrows; drooping eyelids; any other abnormal facial change; are pregnant or plan to become pregnant (it is not known if BOTOX® Cosmetic can harm your unborn baby); are breastfeeding or plan to breast-feed (it is not known if BOTOX® Cosmetic passes into breast milk).
Tell your doctor about all the medicines you take, including prescription and nonprescription medicines, vitamins, and herbal products. Using BOTOX® Cosmetic with certain other medicines may cause serious side effects. Do not start any new medicines until you have told your doctor that you have received BOTOX® Cosmetic in the past. Especially tell your doctor if you: have received any other botulinum toxin product in the last 4 months; have received injections of botulinum toxin, such as Myobloc®, Dysport®, or Xeomin® in the past (be sure your doctor knows exactly which product you received); have recently received an antibiotic by injection; take muscle relaxants; take an allergy or cold medicine; take a sleep medicine; take aspirin-like products or blood thinners.
Other side effects of BOTOX® Cosmetic include: dry mouth, discomfort or pain at the injection site, tiredness, headache, neck pain, and eye problems: double vision, blurred vision, decreased eyesight, drooping eyelids, swelling of your eyelids, and dry eyes.
For more information refer to the Medication Guide or talk with your doctor. To report a side effect, please call Allergan at 1-800-433-8871.